JULIA CAVALLO, EdD   – Executive Director, Ex Offico
Julia Cavallo became the Executive Director of the Conference for Mercy Higher Education (CMHE) in August 2021. Working in concert with an 12-member Board and the Mercy Presidents Council, Julia develops programs, policies, and practices and builds relationships intended to sustain and enhance the Catholic identity and Mercy ethos of the 17 US colleges and universities founded by the Sisters of Mercy of the Americas.
Prior to joining CMHE, Julia served as Director of Assessment and Institutional Research at Saint Vincent College in Latrobe, Pennsylvania, and as the Executive Director of the Association for Benedictine Colleges and Universities. She has much experience developing and implementing assessment processes institutionally, as well as experience with research and planning. Julia also served two years on the Higher Education Data Sharing Consortium Board of Directors. Before working in higher education, Julia began her career as a staff writer for a daily newspaper.
Julia attended Catholic schools from K-12. She went on to earn her BA degree in Communication cum laude from Saint Vincent College as well as her Master of Science in Curriculum and Instruction. In 2020, Julia completed her doctorate in Higher Education Management from the University of Pittsburgh. Her dissertation looked at ways to create and sustain a culture of student learning outcome assessment. In 2021, she received the Outstanding Alumni Dissertation Award from the University of Pittsburgh's School of Education.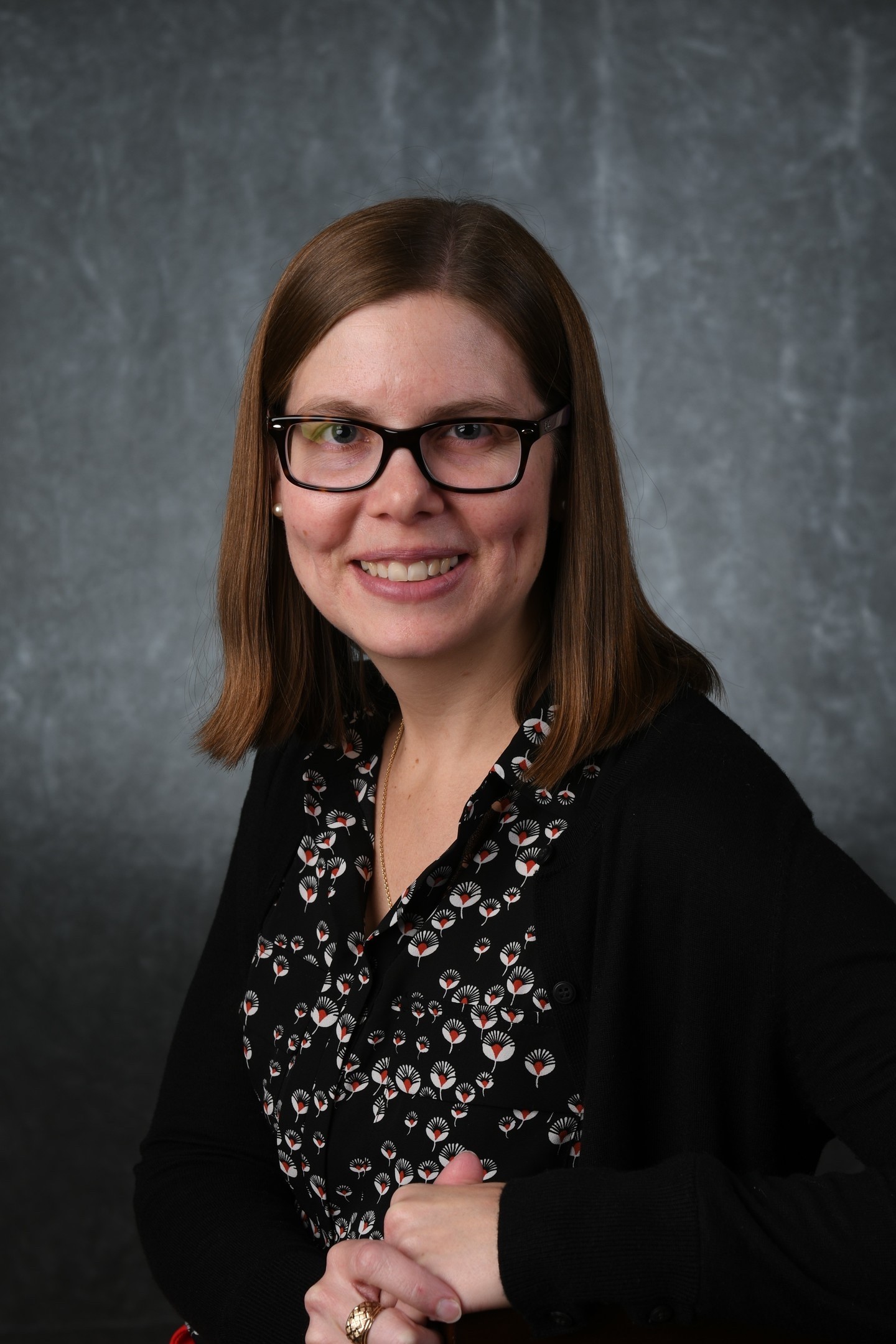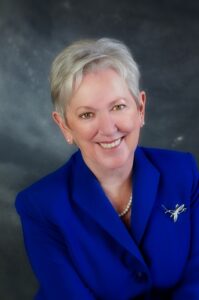 DR. JANE GERETY, RSM  – Board Chair
Dr. Jane Gerety, RSM became the seventh president of Salve Regina University in July 2009.  Prior to becoming president, Sister Jane had been a member of Salve's Board of Trustees since 1995. Dr. Gerety retired from Salve in June 2019.
Sister Jane left the position of Executive Board Officer for Saint Joseph's Health System in Atlanta.  She entered the healthcare industry in 1992 when she joined Saint Joseph's as Senior Vice President, Sponsorship and later Corporate Compliance Officer.
Prior to her move to Atlanta, Sister Jane was the Academic Dean at Carlow College in Pittsburgh, where she also served as an associate professor of English, and director of the Public Leadership Program. She earned a bachelor's degree in French from Mount Saint Agnes College in Baltimore, a M.A. in French from Middlebury College in Vermont and a Ph.D. in English from the University of Michigan. She has also taught at the junior high and high school levels.
Sister has served on a number of not-for-profit boards including: Saint Joseph's Health System, Saint John's Mercy Medical Center, Mercy Housing – Southeast, Project Adventure and Mercyhurst University.  Sister Jane has served on the President's Council of the Conference of Mercy Higher Education and as chair of the Association of Independent Colleges and Universities/RI.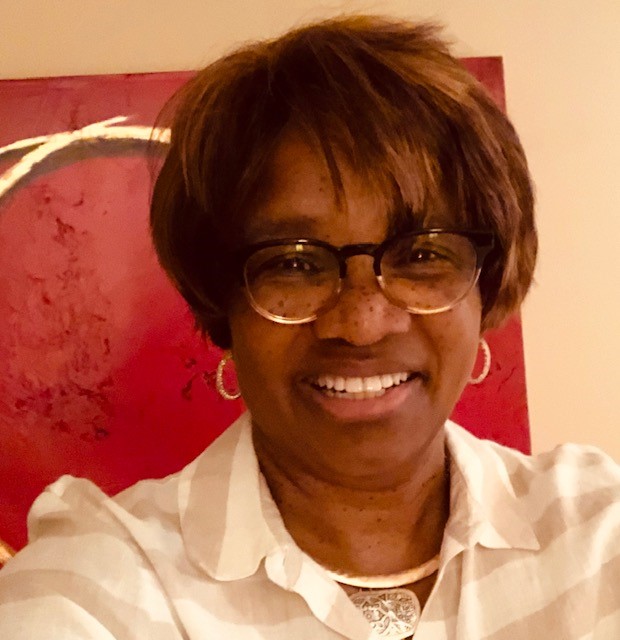 ATTY. MARIE-BERNARDE MILLER – Board Vice-Chair
Marie-Bernarde Miller, a former Religious Sister of Mercy, is now Deputy City Attorney for the City of North Little Rock, Arkansas. Her professional background includes an extensive career in corporate and employment law, as well as commercial litigation and appellate advocacy.  She serves as Legal Counsel to the Arkansas Judicial Discipline & Disability Commission.  During her practice of law in the private sector, Miller was distinguished with rankings by Chambers USA and Super Lawyers for her skills and leadership in commercial litigation and general business law. 
Prior to becoming Deputy City Attorney, Miller was Of Counsel with Williams & Anderson PLC, and was a shareholder with Gill Elrod Ragon Owen & Sherman, P.A. Her public service legal career includes being Deputy Attorney General and Director of the Arkansas Medicaid Fraud Control Unit and Special Assistant U.S. Attorney for Health Care Fraud matters, and Deputy Prosecuting Attorney with the Pulaski County Prosecuting Attorney's Office, 6th Judicial District of Arkansas. 
Miller served as Special Counsel to the Arkansas Judicial Discipline and Disability Commission, successfully prosecuting, and arguing before the Arkansas Supreme Court, the removal of the first judge in the history of the Arkansas judiciary.  She also served as Special Counsel to the Arkansas Supreme Court Committee on Professional Conduct in the disbarment action against President William Jefferson Clinton. 
Miller is a past President of the Board of Governors for the University of Kansas Law School; she has served as a member, and as Chair, on the Board of Governors for the Arkansas Bar Association. Miller is Master of the Bench in the Judge Henry Woods Inn of Court, and also is a Founding Member of the Arkansas Heart Foundation.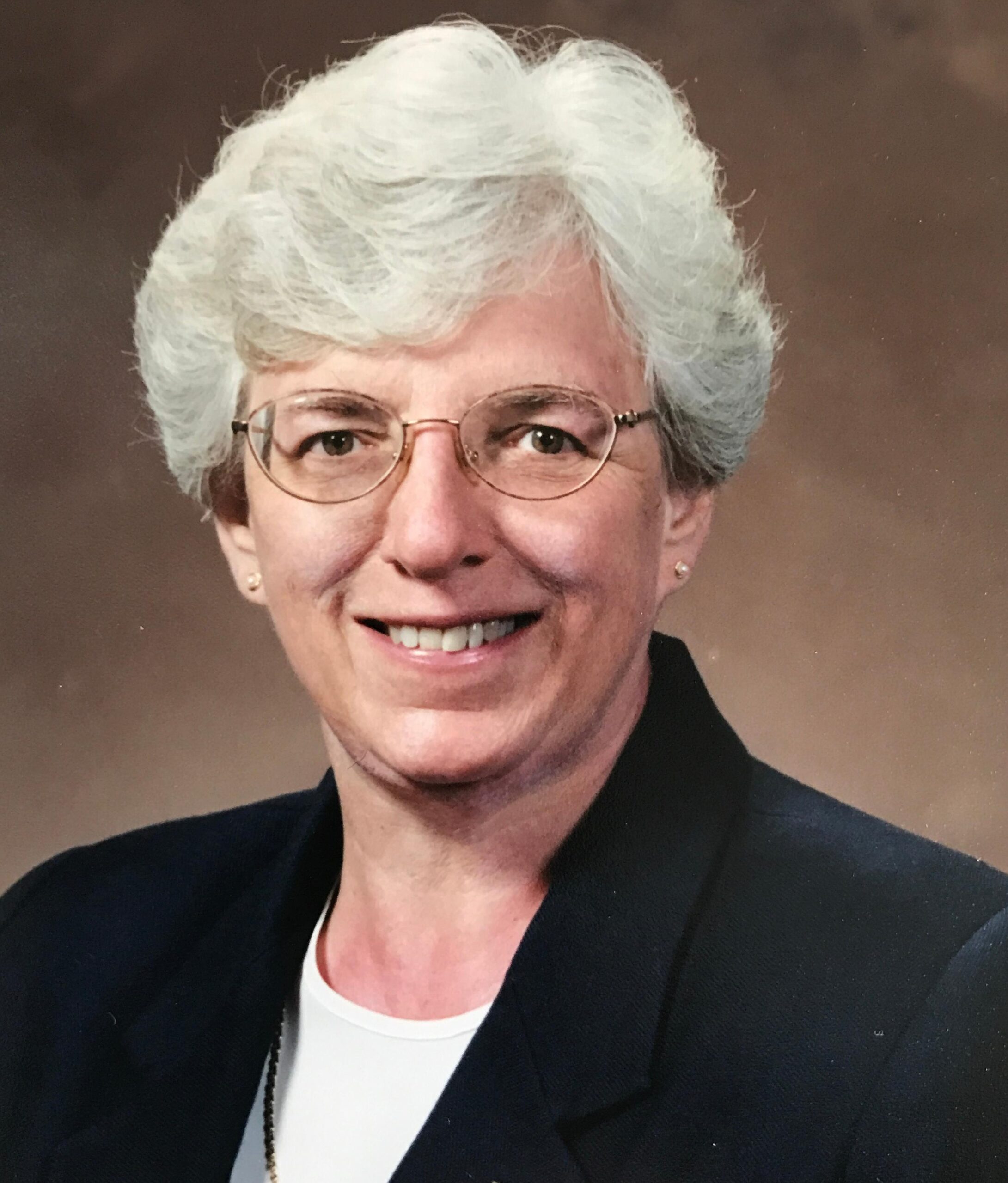 SISTER MARIE PARKER, RSM – Executive Committee Member
Sister Marie Parker, RSM is a member of the Sisters of Mercy of the Americas.  She served in educational ministries prior to extensive ministry in healthcare administration with Catholic Healthcare Partners (now Bon Secours Mercy Health) and Catholic Health East/Trinity Health. Through various Mission roles, she was active in sponsorship and governance activities, design and implementation of values integration in organizational processes, promoting and assessing Catholic identity, and facilitating processes for mergers and transitions of facilities.
Sister Marie also served in Incorporation/Formation and Leadership roles for the former Dallas Regional Community of the Sisters of Mercy.  During that time, she was a member of the original Sponsors' Council for CMHE.  She currently serves on the boards of Marian Woods (Hartsdale, NY); Holy Cross Health (Ft. Lauderdale, FL); and The Mercy Foundation (Dallas, PA).  Previous board involvement included Mount Aloysius College, PA Catholic Health Association, and the United Way of Wyoming Valley.
Marie holds a Bachelor's degree in French and English from Misericordia University, a Master's degree in Educational Administration from Duquesne University, and a Master's degree in Theology from Boston College.
KEVIN GLAUBER AHERN, PhD
Kevin Glauber Ahern, PhD is a public theologian, educator, and organizational leader. He is an associate professor of Religious Studies at Manhattan College, where he has directed the Peace and Justice Studies and Labor Studies programs. His research focuses on the intersections of Catholic social ethics, ecclesiology, and peace studies. An award-winning author, Dr. Ahern has written extensively on the role of Catholic social movements, Dorothy Day, Catholic educational and institutional ministries, and the history of student organizing.
He is the author of Structures of Grace: Catholic Organizations Serving the Global Common Good and the (co)editor of several books, including God's Quad: Small Faith Communities on Campus and Beyond. Dr. Ahern has been a leader in several national and international organizations and lay movements and recently completed a five-year term as president of ICMICA-Pax Romana, a global community of intellectuals and professionals engaged in the world with a spirituality of action. @kevin_ahern
DR. MARGARET CARNEY, OSF, STD
Margaret Carney holds degrees from Duquesne University, the Franciscan Institute of St. Bonaventure University and the Pontifical University Antonianum in Rome.  From 1999-2004 she was the Director of the Franciscan Institute and then President of St. Bonaventure University for twelve years. During that time she chaired the Association of Franciscan Colleges and Universities and the Association of Catholic Colleges which recognized her work with the Monika K. Hellwig Award in 2017. She currently serves on the board of Duquesne University and is a member of the Sisters of St. Francis of the Neumann Communities.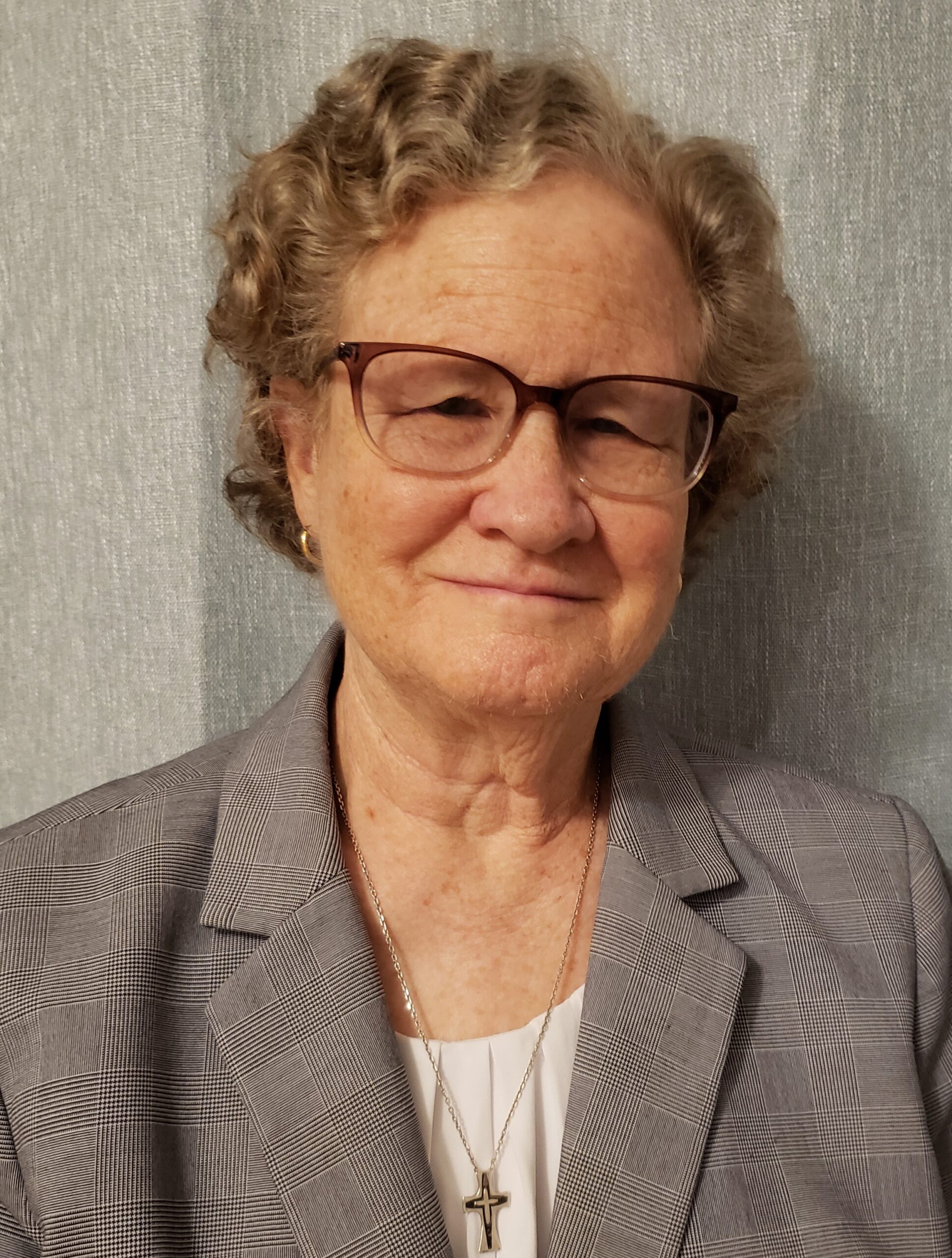 Dr. Catherine Darcy RSM joins the Board with broad range of Church, mission and Mercy leadership experience. Her review of the CHA publication Mission Leader Competency Model, 2020 edition situates her in Tier II in most categories. This important review articulates the mission and values of an organization and expresses how to strategize with senior leaders to ensure the centrality of that mission within the fabric of the organization. Sister Catherine is versed in establishing and sustaining structures for on-going participative direction setting, providing opportunities for co-workers and employees to recognize and embrace their roles as integral members of the workplace community. She values discernment processes in an atmosphere conducive to authentic sharing in a context of mission, values and the common good.
Sister Catherine recently accepted a new position in Justice for the Sisters of Mercy. Previously, she served as Executive Director of Mission Integration at Mercy Hospital in Ada, Oklahoma where she influenced hospital administration and other leaders to use the Mercy Mission Statement and Values as the lens through which to make decisions. There, she supported the spiritual care of co-workers and patients. She also served on the second leadership team for the Mid-Atlantic Community of the Sisters of Mercy of the Americas, specializing in collaborative development. Her canonical ministry expands over three dioceses: serving as Vice Chancellor and Tribunal Judge for the Camden Diocese, Administrative Director of the Tribunal and Chancellor in the Diocese of Las Cruces, and Tribunal Judge at the Diocese of Trenton.
Dr. Darcy earned a JCD and PhD in Canon Law from the University of St. Paul in Ottawa, Ontario, Canada; her JCL in Canon Law from Catholic University of America; an MPS. Masters in Pastoral Studies from Loyola University of Chicago; and is a graduate of our own Georgian Court University with a BA in Mathematics.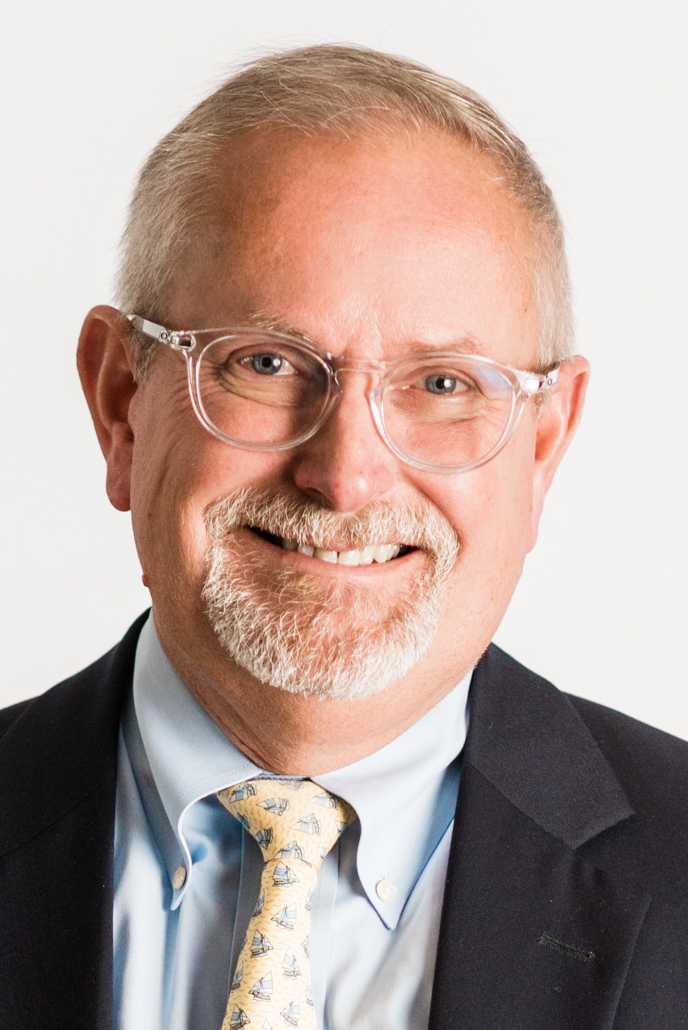 As President of Saint Joseph's College in Maine, Dr. James Dlugos champions a bold plan to ensure that Saint Joseph is an exemplary 21st-century Catholic liberal arts college in the Mercy tradition. Under his leadership, the College is pursuing a series of ambitious initiatives respecting their heritage as a faith-based, value-centered learning environment, while setting new direction that embraces sustainability and wellness and mission-aligned businesses in sustainable agriculture, hospitality, and integrative aging. This innovative, entrepreneurial approaches to ensure growth and sustainability for Saint Joseph College earned Dr. Dlugos recognition as one of 2015 Maine magazine's "50 Mainers" who are shaping the future of the state.
Before joining Saint Joseph's, Dr. Dlugos served for seven years as the vice president and dean of academic affairs at the College of Saint Elizabeth in Morristown, New Jersey. Prior to that, he served for 16 years at Washington & Jefferson College in Washington, Pennsylvania, in a variety of roles, including vice president for academic affairs and dean of the faculty.
An active voice in higher education, Dr. Dlugos currently serves as president of the Maine Independent Colleges Association.  Dr. Dlugos serves as the chair of the board of directors of Maine Campus Compact, which seeks to reinvigorate the public purposes and civic mission of higher education and is also a trustee for Scholarship America, the nation's largest, nonprofit private scholarship organization.
Dr. Dlugos earned his bachelor's and master's degrees in English from Boston College, a doctorate in English from the University of Virginia, and has completed the Management Development Program at Harvard University's Graduate School of Education. In addition, he completed a presidential vocation and institutional mission program through the Council of Independent Colleges.
DR. MARGARET ANNE DOUGHERTY, RSM  
Sister Margaret Anne is a member of the Graduate faculty at Alvernia University in Reading, Pennsylvania.  In her twelve years at Alvernia Sister Margaret Anne served as an Executive in residence, Interim Provost and Vice President for University Life. She recently went to full time faculty status as an Associate Professor in the Education Department.  Sister currently teaches educational administration at both the Masters and Doctoral level.
Prior to her time at Alvernia Sister Margaret Anne served as President of Chatfield College in Cincinnati and Vice President for Student Services at Gwynedd  Mercy College (now University!).  In addition to her work in higher education Sister also served as an elementary principal and teacher.
Sister Margaret Anne holds a Bachelor Degree in elementary Education from Gwynedd Mercy College, a Master's Degree in Curriculum and Supervision from Temple University and a Ph.D. in Educational Policy and Leadership from Ohio State.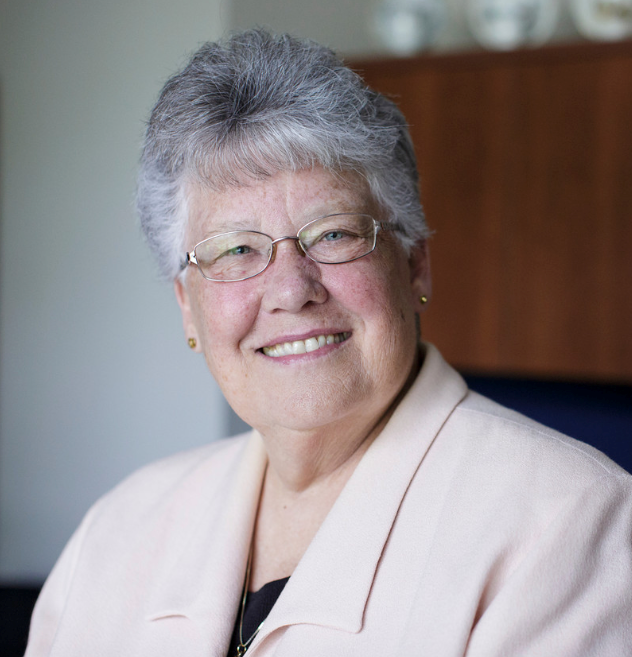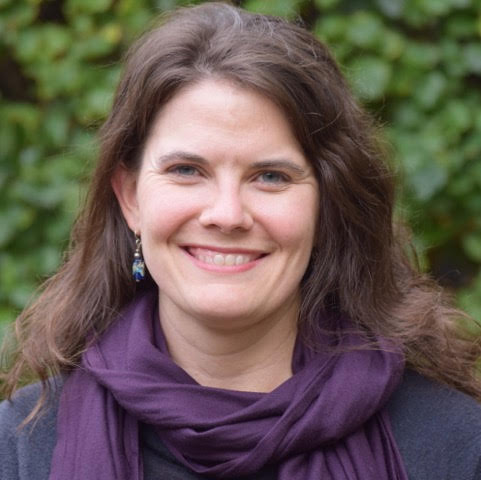 Katherine A. Greiner is associate professor of theology at Carroll College in Helena, Montana where she is currently holds the Schneller Endowed Professorship in Catholic Mission and Identity. She earned her Ph.D. in Theology and Education from Boston College. Her dissertation, "There is a Wideness to God's University: Exploring and Embodying the Deep Stories, Wisdom, and Contributions of Women Religious in Catholic Higher Education," focuses on questions concerning Catholic identity, charism, and mission in Catholic colleges and universities founded and sponsored by women Religious congregations. The Sisters of Mercy and Mercy higher education were at the center of her doctoral research and she has a deep and profound love for Catherine McAuley and the charism and deep stories of the Sisters of Mercy and their ministries. Her teaching and research interests include Christian spirituality, the theology of Christian medieval women mystics, contemporary lay ministry in the Catholic Church, and feminist and contextual theologies. She currently serves on the College Theology Society Board. She has been regular contributor to the blog Daily Theology and is a regular contributor to Liturgical Press's Loose Leaf Lectionary.
Dr. Joseph R. Marbach became Georgian Court University's ninth president on July 1, 2015. Dr. Marbach is charged with leading the strategic vision and growth of the university. He is the first male and first lay president in Georgian Court's history. Dr. Marbach possesses a distinguished background in the academic arena as both an educator and thought leader.  In 2019 Dr. Marbach was given the Distinguished Citizen Award by the Boy Scouts of America Jersey Shore Council.
From 2010 to 2015, he served as provost and vice president for academic affairs at La Salle University. He is the former dean for the College of Arts and Sciences at Seton Hall University, where he also was a professor and former chair of the Department of Political Science.  Dr. Marbach is a past president of the New Jersey Political Science Association and has served on the council of the American Political Science Association's Section on Federalism and Intergovernmental Relations.
Dr. Marbach graduated magna cum laude from La Salle University in 1983, and earned an M.A. and Ph.D. in Political Science from Temple University in 1986 and 1993, respectively. His areas of expertise include federalism and intergovernmental relations, state and local government, and New Jersey politics.  Along with several book chapters, Dr. Marbach's work appears in numerous journals and encyclopedias. An award-winning radio analyst, he is often called upon by journalists for his expertise on state and local government, particularly on New Jersey politics.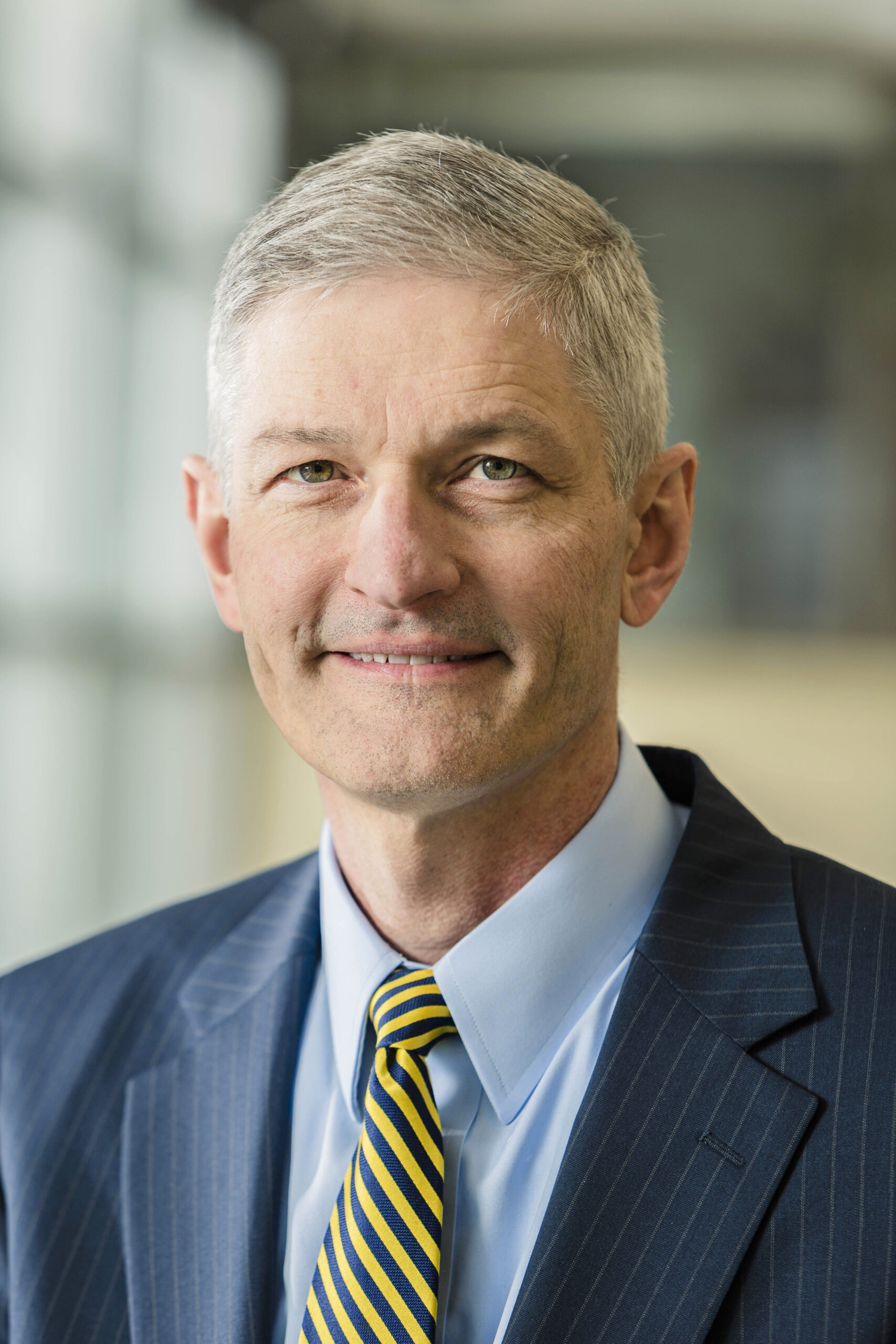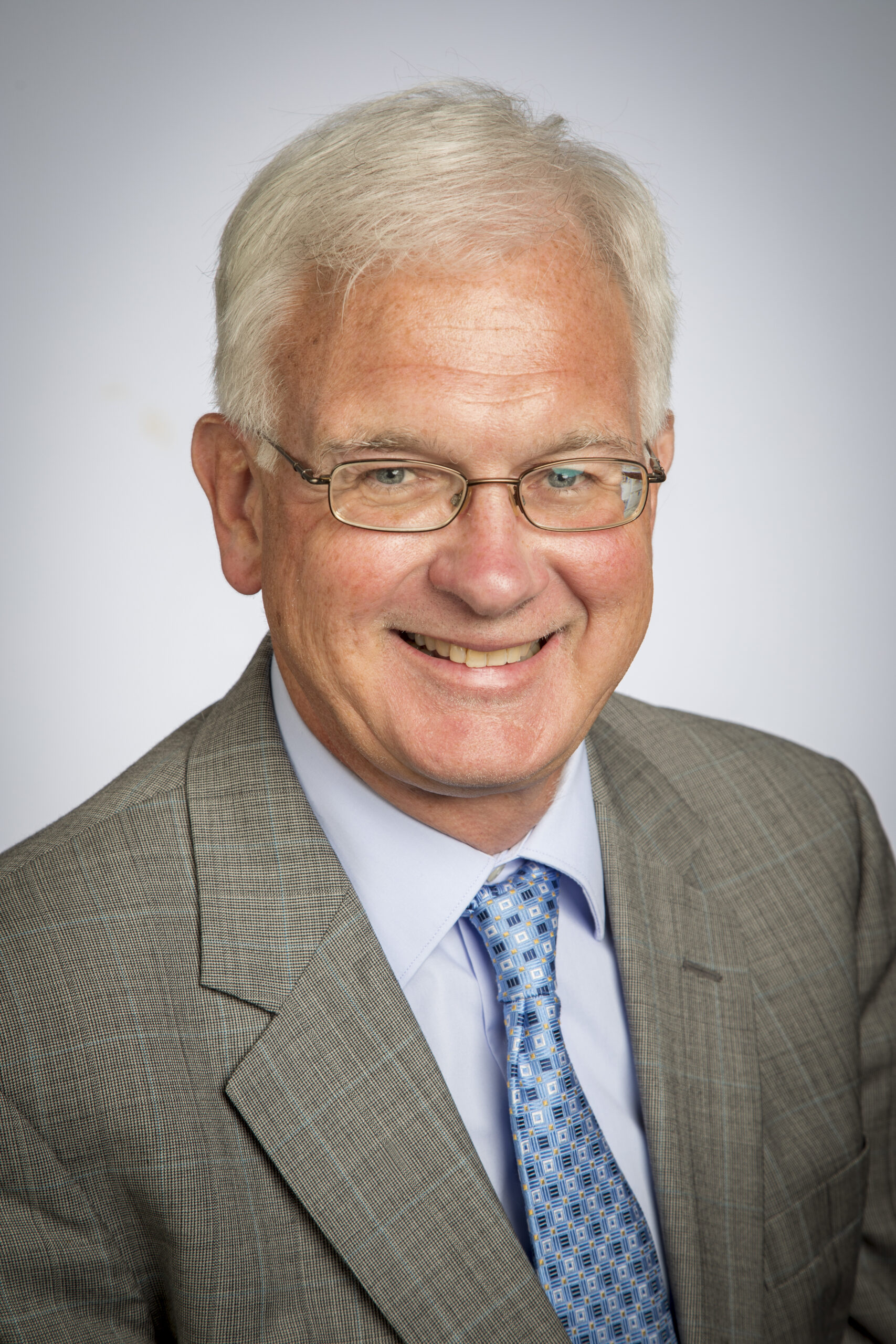 RICHARD J. PINKOWSKI, JR.
Mr. Richard J. Pinkowski, Jr., (Rick) is Vice President for Finance at Villa Maria College of Buffalo where he has been employed since 2019.  He had previously served as Vice President for Business/Finance for nearly 30 years at Hilbert College in Hamburg, NY.  Prior to joining Hilbert, he was employed at Villanova University and the University of Notre Dame.  Mr. Pinkowski has volunteered for the Middle States Commission on Higher Education (MSCHE) for more than 20 years, primarily as a finance reviewer on visiting teams.  He is currently an MSCHE Commissioner having begun his second three-year term in 2021 and serves as Vice-Chair of the Committee on Finance.  Rick has also served as the Chair of EACUBO's Buffalo Region Area Planning Committee and was a panel presenter on the topic Coming Waves of Affiliation in Higher Education at the NACUBO Higher Education Accounting Forum in 2015.
Rick earned a BBA in Accountancy from the University of Notre Dame and an MSBA from Indiana University.  He is a CPA in the State of New York.
In his local community, Rick is the Chair of the Finance Council of Ss. Columba Brigid Church in Buffalo and was Treasurer of the Hamburg Youth Foundation from 1993-2007.  Rick and his wife Debbie live in Hamburg, New York with their two children.