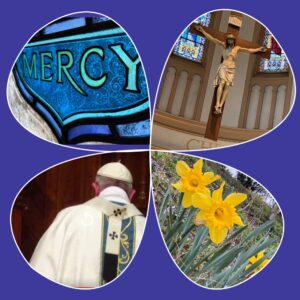 RESOURCES
Facing the World: Political Theology and Mercy 
by John V. Downey, Steve Ostovich, and Johann M. Vento 
Charismatic Circularity 
by Mara Brecht, Ph.D.
EXPLORE
African Women's Theologies, Spirituality, and Healing: Theological Perspectives from the Circle of Concerned African Women Theologians
Mercy Amba Oduyoye
Wild Mercy: Living the Fierce and Tender Wisdom of the Women Mystics
Mirabai Starr
Why is Mercy important in the world today?
What is "Mercy"?
How is Mercy gentle and strong, patient and responsive, now?
What are key features of Mercy in a suffering world?
Is Mercy more than about Social Justice? If so, how so?
Why and how are beauty and joy important to Mercy?
Who is "God" for Mercy?