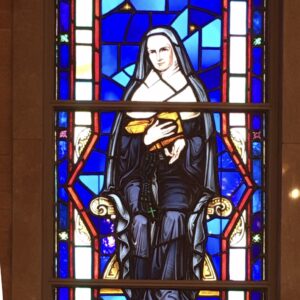 BOOKS & DOCUMENTS
Misericordia Vultus
Pope Francis, 2015
Dives in Misericordia   
Pope John Paul II, 1980
The Name of God is Mercy
Pope Francis (Translated by Oonagh Stransky)
Ministry That Transforms: A Contemplative Process of Theological Reflection
Kathleen McAlpin, RSM, D.Min. with forward by Mary Jo Leddy
The Way of Mercy   
Christine M. Bochen, ed. 
Mercy: The Essence of the Gospel and the Key to Christian Life
Cardinal Walter Kasper
On Mercy
Malcom Bull
This Flowing Toward Me: A Story of God Arriving in Strangers
Marilyn Lacey with forward by Helen Prejean
ARTICLES 
Mercy Association in Scripture and Theology (MAST) Articles
MAST Archives
Mercy is not understood today as being the same as pity, and is often described as inclusive of empathy and compassion. But to have mercy or to be merciful clearly includes a call to act. It moves in the direction of wholeness for another, even as it calls on one to sacrifice in the midst of being merciful.
> How have you experienced mercy, or been witness to it in your life?
> Where in you do you feel a need for mercy?
> How does mercy heal and create, make connections and build bridges?
> Where is mercy needed?  What would it look like?  What role do you have to play?  
> What is the sacrifice/cost and the holiness of mercy?
> What does it look like when our minds and hearts are transformed by mercy?  What fosters these experiences of grace?