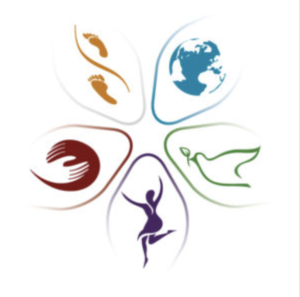 INTER-RELATEDNESS OF CRITICAL CONCERNS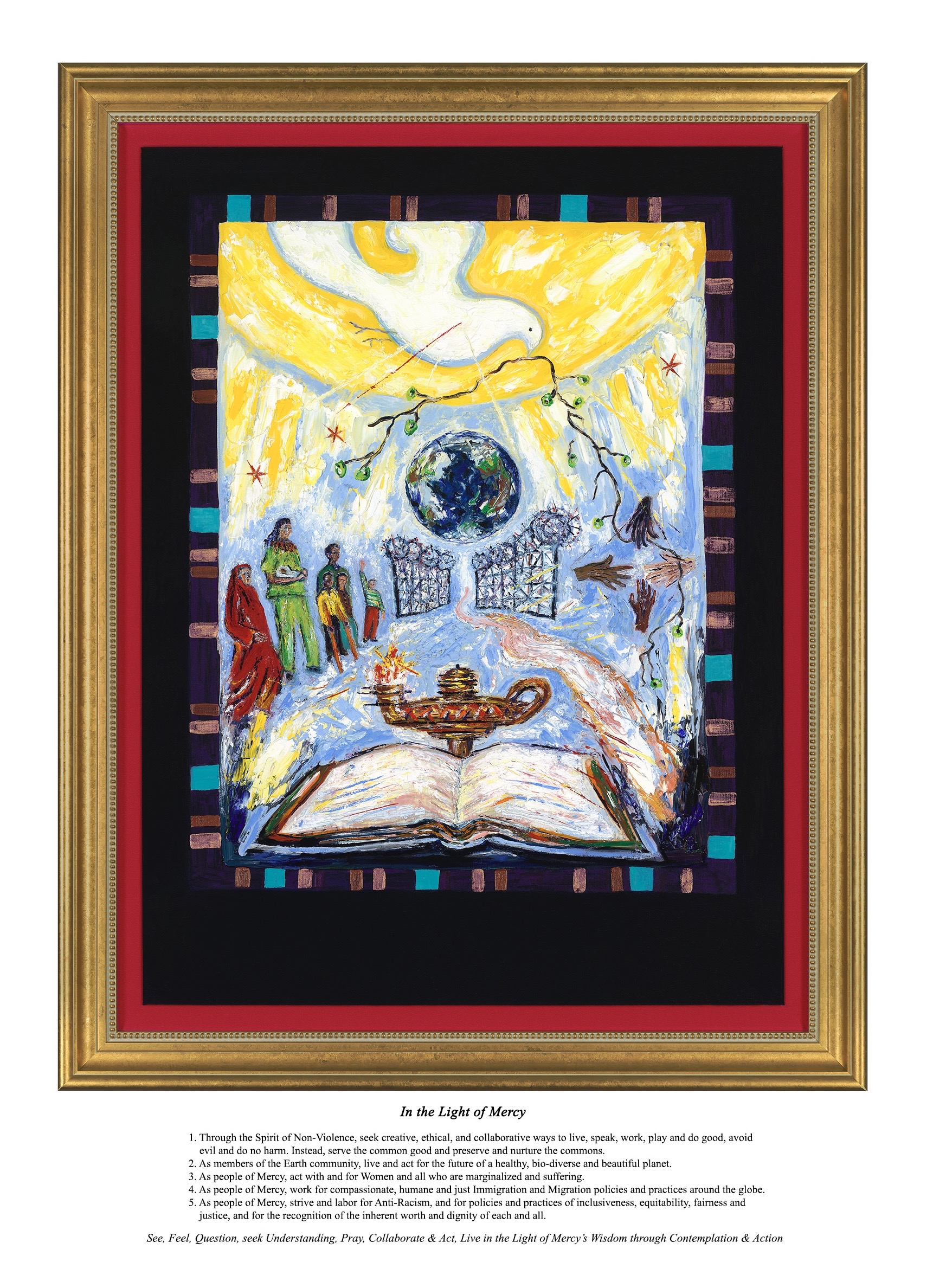 WOMEN (and those who are marginalized)
IMMIGRATION (and migration)
Starting in 1995 the Sisters of Mercy began to question and to ask, "What are the needs of these times"?  This began a process of personal and communal discernment, which includes prayer, reflection, dialogue, research, analysis, a looking inward and outward, and then more dialogue.  
This raising up of critical concerns moved to a raising up of issues by and with those who are in the midst of struggle, with further learning about interconnected issues, and then about our own biases and complicity in prejudice and unjust systems. This process continues to be a revelatory one in terms of the charism of Mercy, and in which higher education has a special role to play.  
More so, life is complex which means there are often conflicting good values and principles when we move to respond to situations where people are suffering, as well as to help other species, and Earth generally. This is what we often call the "grey" area in ethics. (Example: We want clean water, but people need well-paying jobs, even though they cause pollution.) How do we make decisions compassionately and wisely for now and for the future? The work of Mercy Critical Concerns rest within a broad conversation rooted in the dignity and worth of the individual and the collective, common good. Mercy Justice work is not easy. It is a long road of contemplation and action.  
In 2017, the Sisters of Mercy moved to see and approach each of the other concerns through the practice of non-violence, which in religious language is in the Spirit of Compassion. We will all fall short of this hope, but we will continue to call ourselves to it.  
> Can we have a society without compassion? What would that look like? What is compassion?
> Does compassion mean there are no consequences for wrongdoing?
> The Catholic Church holds room for a two pronged approach and engagement in the world, non-violent (even pacifism) and to a measured use of force by proper authority to keep peace or bring violence or war to an end. There is more to this, but these are the two general paths. However, Mercy chooses in light of its charism to approach the world by way of the practice of non-violence. Certainly, there are many people within the Christian tradition and other traditions who have espoused this path. What would this path and practice mean to your discipline and vocation if practiced in ever deeper ways? (How is this beyond ethical standards of any particular discipline?)
> How can the practice of non-violence play out to enhance and challenge your personal relationships. What would the dialogue be like if you suggested practicing this more intentionally with a friend, spouse, or your family. . . ?
> Why respond to suffering? Is presence and solidarity with those who are marginalized important?
> Which of the Mercy Critical Concerns are you most drawn to care about at this time? Why? How is it related to you or those whom you know?
> What have you learned recently about any of the Mercy Critical Concerns that surprised you? Beaconed you to learn more or to do something in response?  Explain.
> According to Catholic tradition, we are called to cooperate with the goodness of God's creative and compassionate grace. What does this mean?  — We are to use our particular way of being in the world as humans, including our capacity to think and feel, for good. This is not easy. We have to think and weigh our decisions according to what is right and good, as best as we can determine. We have to do now and aim for the future. We participate in the "Light of God" through the light of wisdom as best as we can determine it at this time. This requires kind hearts, good minds, and collaborative, creative efforts with goals that serve more than the few and the lucky.  —  How is your learning helping you to contribute to the common good? How are you contributing to a learning community that is more than informational learning, but about growing in your capacity to explore meaning in life and to discover or further discover purpose at this time or phase in your life? 
> Who are you learning from, reading, sharing about, and with whom? What ideas and feelings and questions are you exploring and how are you specifically exploring these? How do these connect to Mercy Critical Concerns on any level?  What are you leaning that could be moved into altering how you do things, or contribute to your community? How could this or other such practices be a part of your life going forward?